Vet the Vote - Virtual Candidate Forum
The East Point/College Park Alumnae Chapter of Delta Sigma Theta Sorority, Inc. and the South Fulton Chamber of Commerce invite you to watch 'Vet The Vote: Candidate Forum' on Tuesday, October 20th at 6:00pm.
Join the event using this Facebook Live link (www.facebook.com/SouthFultonChamber). We look forward to seeing you on Tuesday!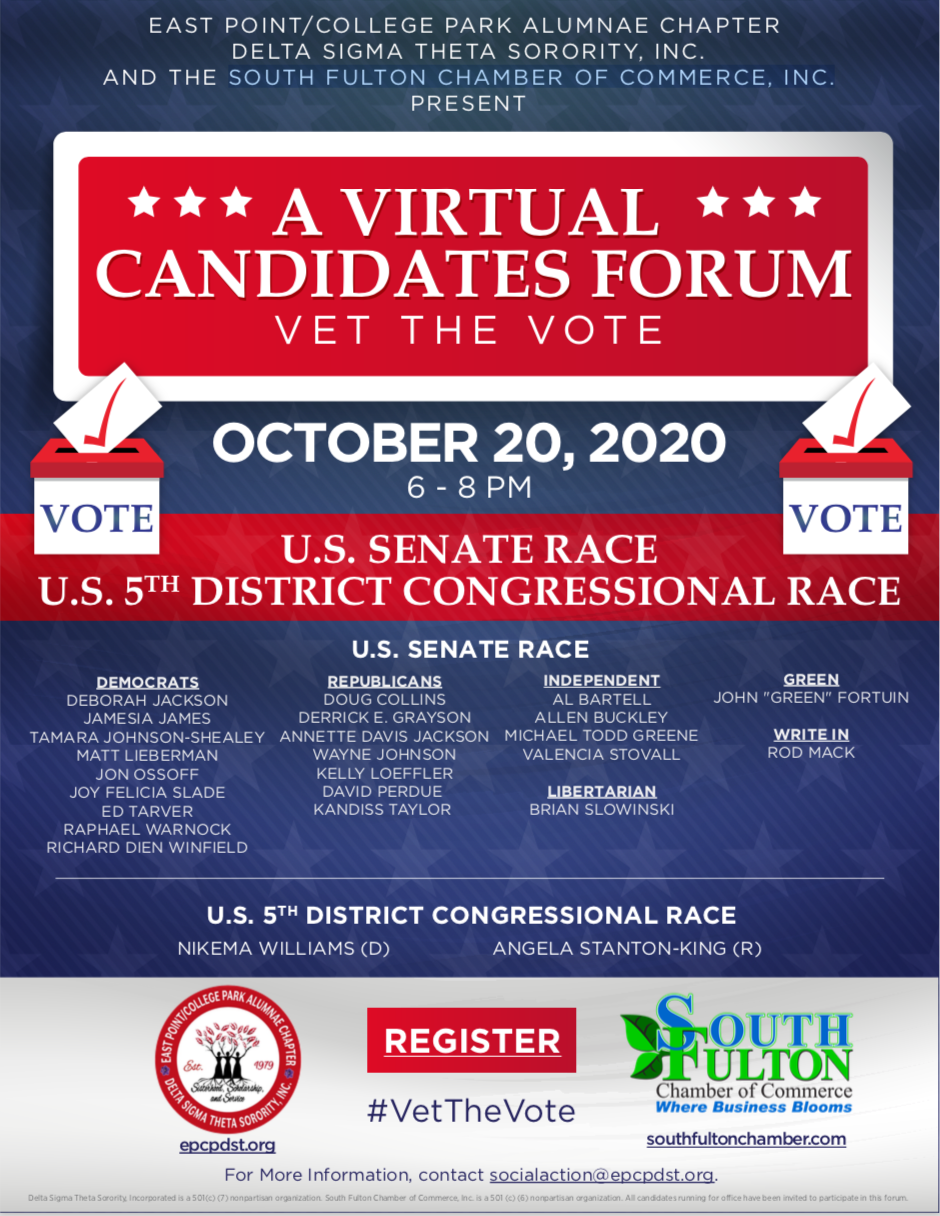 Event Location
Delta Sigma Theta and
SOUTH FULTON CHAMBER OF COMMERCE, INC.
Internet / Facebook Live www.facebook.com/SouthFultonChamber
Statewide, 30601
United States